We can't wait to see everyone tomorrow!! We hope you enjoyed your holiday!

Thanksgiving Holidays are Monday, November 21st, through Friday, November 25th. School will be closed during this time. Classes will resume on Monday, November 28th.

We are looking forward to our 3rd grade Thanksgiving Lunch Thursday, November 17th. Ms. Moss and Mrs. Winfrey-12:15pm Mrs. Richards and Mrs. Nash-12:30pm

Help us celebrate Veterans Day, November 11, 2022!! Wear your red, white, and blue!!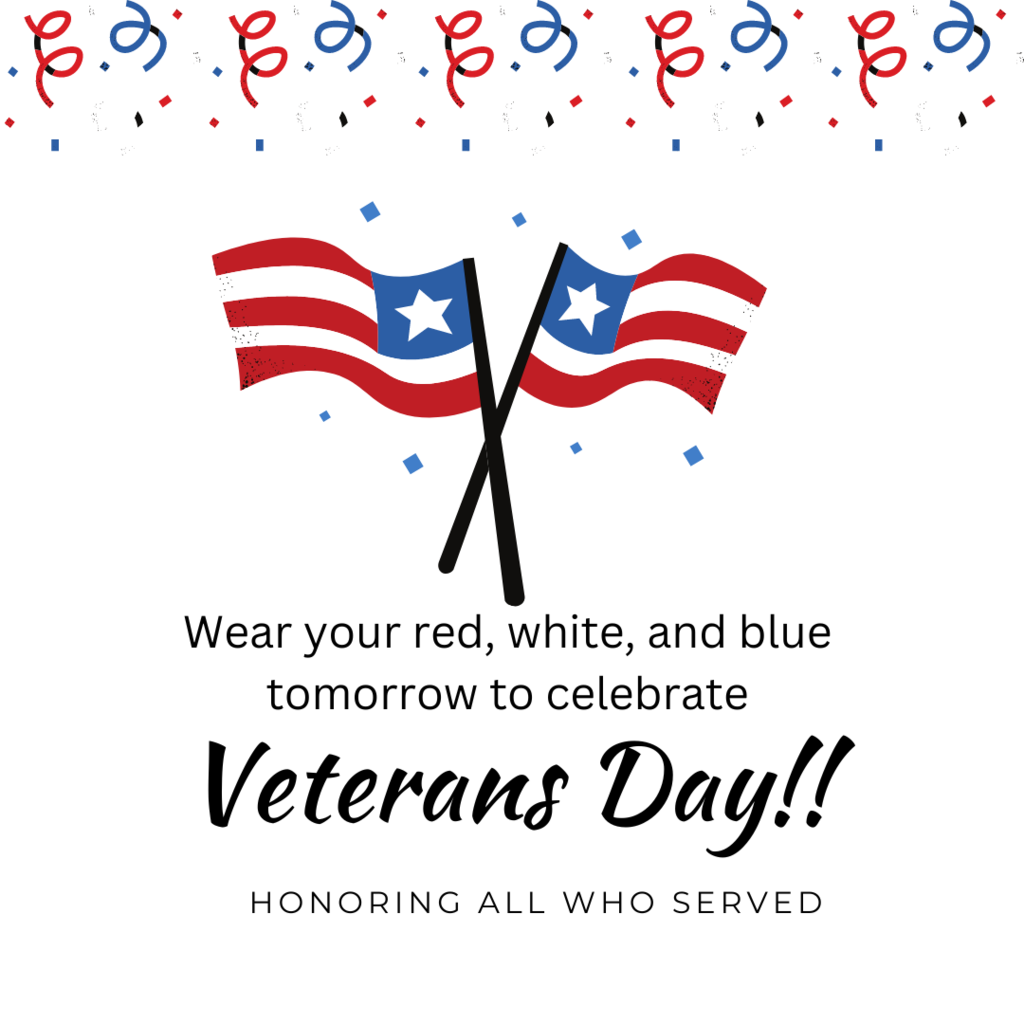 Substitute Teachers Needed! Please see the flyer attached for more information!

Kona Ice is coming!!!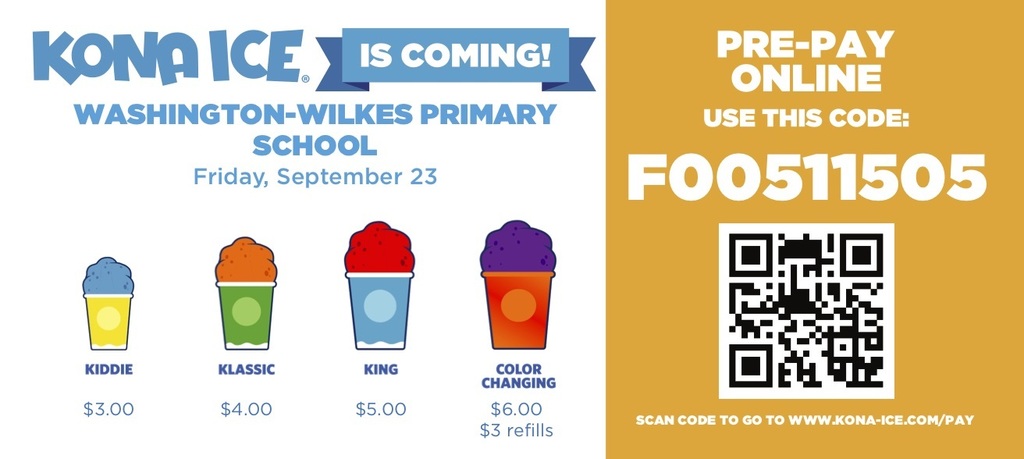 Substitute Teacher Training! Please consider becoming a substitute!!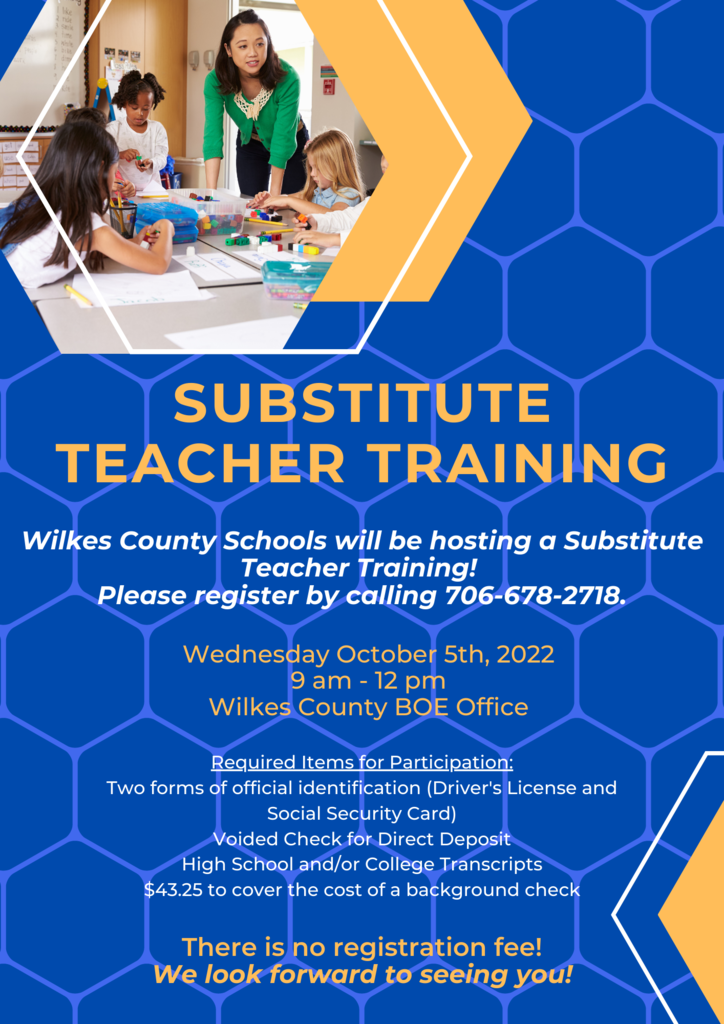 Want to learn how you can be involved in your child's education and how our Title I Program works? Please join us on Tuesday, September 13 @ 6:00pm, and we will give you some helpful information.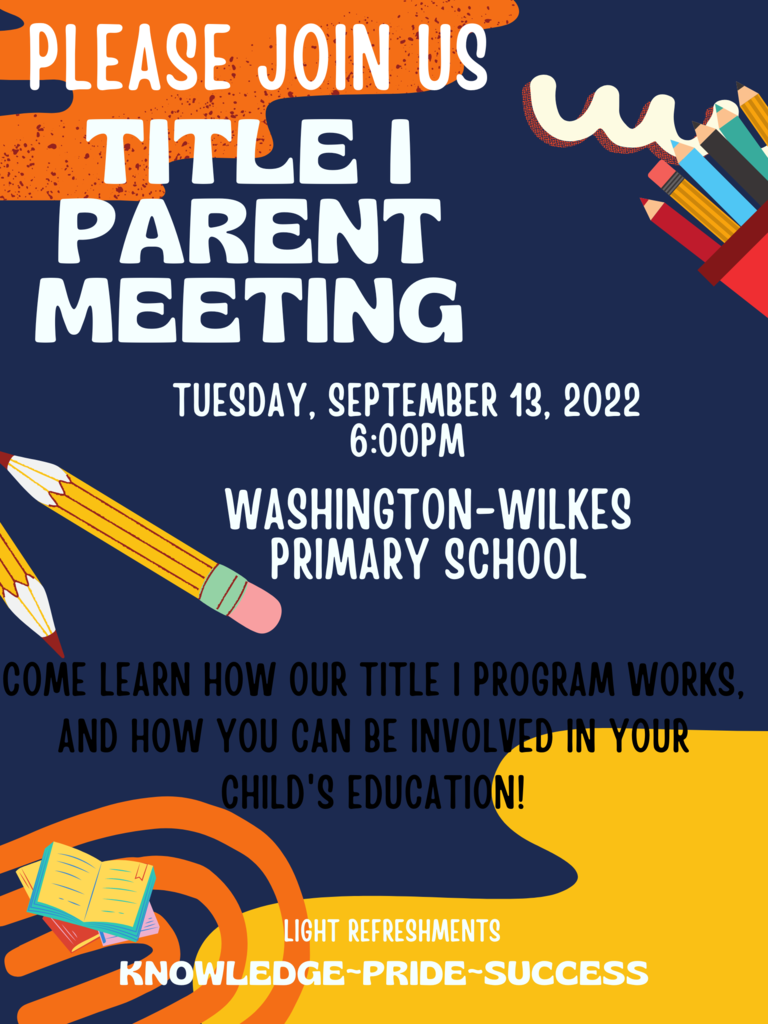 We would like to thank all of our Sponsors for our Back to School Bash!! You helped make it a success!!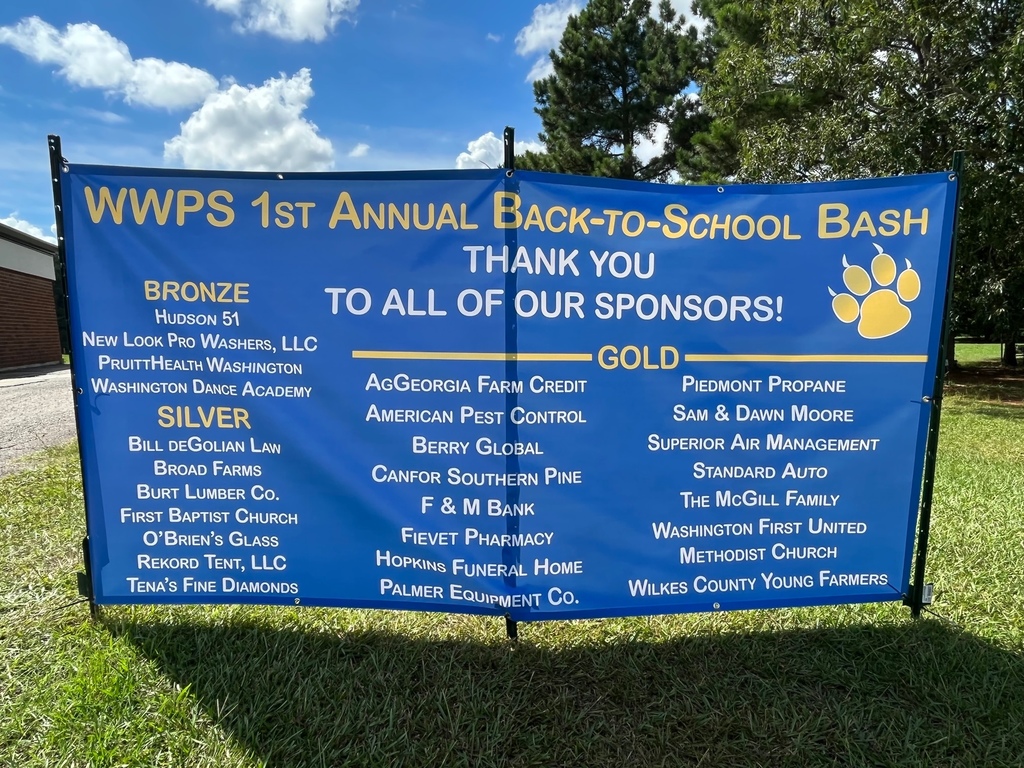 We are looking forward to our Back to School Bash PTG FUNdraiser. It will be Saturday, August 20 from 10am-2:00pm. We will have games, food, and lots of FUN!!

Breakfast & Lunch Menus are now available on our website! Click on the Menu at the top then click on the Dining button. You can view menus by this week, next week, or all available weeks. Come dine with us!

Please join us tonight, August 9, 2022 at 6:00pm for our first PTG meeting! Come find out what GREAT things are going on at WWPS. We are looking forward to seeing you!

Please join us Tuesday, August 9, 2022 at 6:00pm for our first PTG meeting of the 2022-2023 school year. Parents will visit their child's grade level for important information about the school year! We can't wait to see you!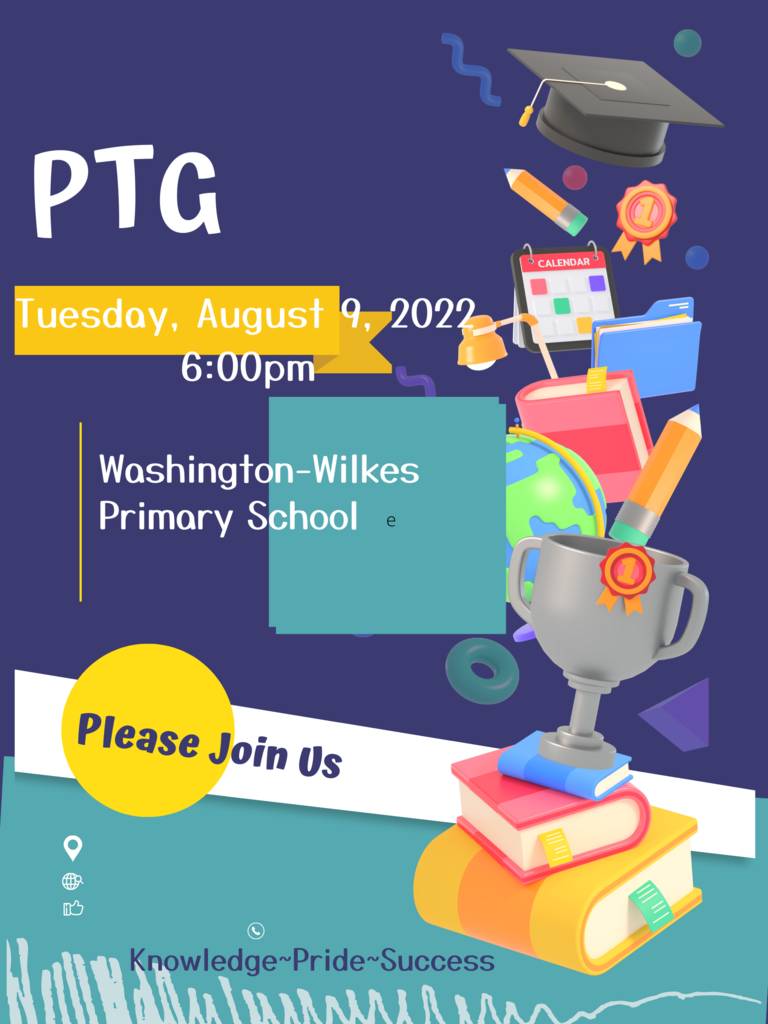 Our photo booths are ready! Here are a few reminders about the First Day at WWPS! Parents are welcome to walk their children to their classrooms. If you are walking your child in, please park in the parking lot beside CVS. Students in grades 1-3 will enter at the Main Entrance. Kindergarten students will enter the side door at the end of the Kindergarten wing through the chain link fence. We are looking forward to a great day!!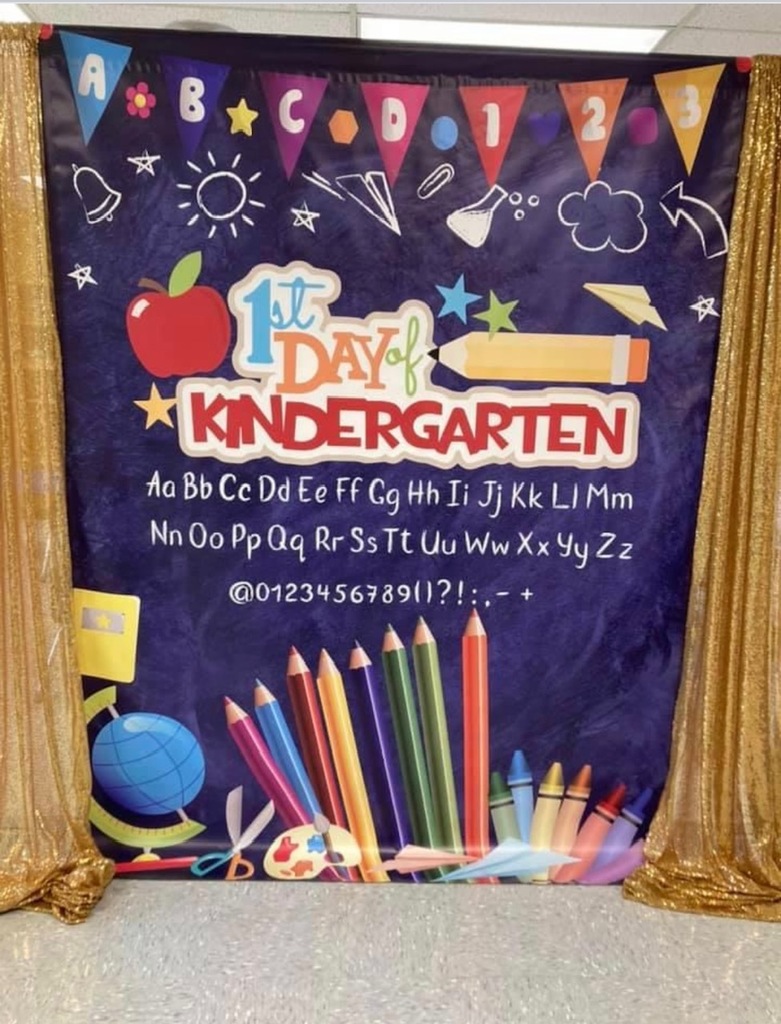 Please join us today from 2-4 for our Open House!!

It's going to be a FABULOUS year at WWPS!

Come meet your teacher August 4, 2-4pm!

Enjoy a Kona Ice with Mrs. Holton and Mr. McGill at Open House!

We look forward to seeing you at Open House!