Breakfast & Lunch Menus are now available on our website! Click on the Menu at the top then click on the Dining button. You can view menus by this week, next week, or all available weeks. Come dine with us!

WWCHS Open House

We look forward to seeing our freshmen and parents!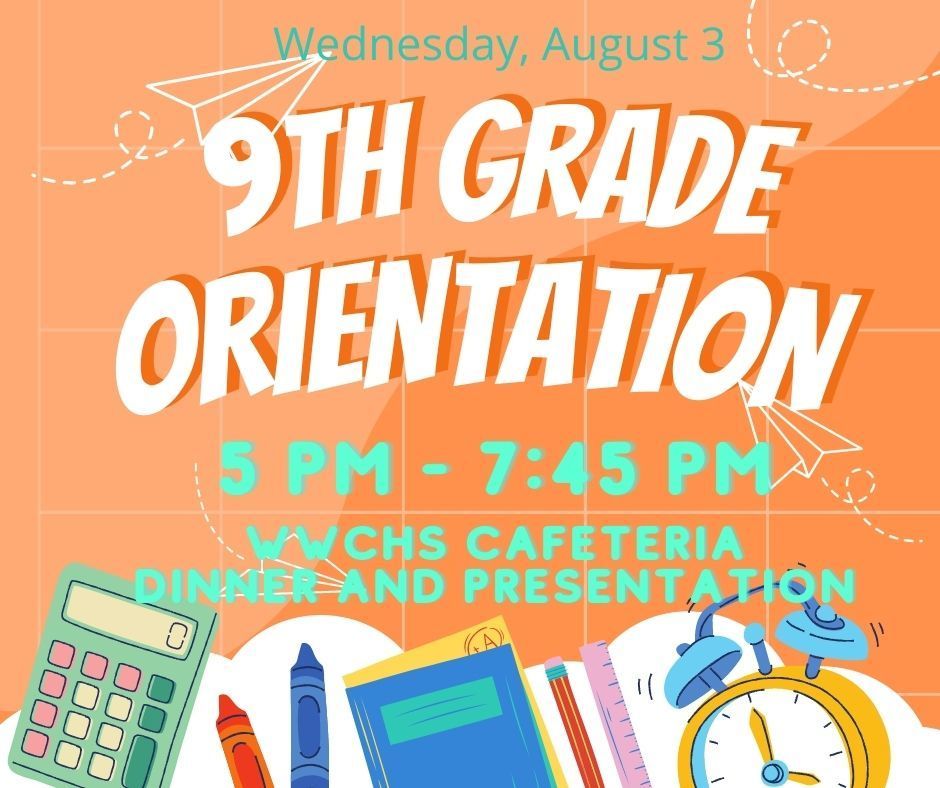 New to WWCHS this year? There is no specific supply list for high school students. Supplies specific for students classes will be listed on the syllabus for each class. Please join us for open house to get those syllabus. It is going to be a great year.
The 1st day of school is Friday, August 5th! The school day starts at 7:55. Students will get their breakfast and report to homeroom any time after 7:30 and the start of the school day.
Open House and Schedule Pick Up for 10th - 12th grade students will be on Thursday, August 4th from 2:00 until 4:00pm at WWCHS. Lockers and parking passes will be sold near the front entrance of the school. *You must bring $20.00, your drivers license, proof of insurance, and registration to the school to receive a parking pass. Payments must be made with cash or card. No checks will be accepted.
9th Grade Orientation and Schedule Pick Up will be on Wednesday, August 3rd from 5:00pm until 8:00pm. Come join us!